Live experiences over 1 week
New, business growth ideas created
The DIY and home improvement company, B&Q, needed to launch its new growth manifesto; a strategy designed to shape their new identity as "The Helpful Home Improvement Company." INVOLVE created and ran the Manifestival, to help align and involve all head office employees and better support the store network.
The Challenge
A newly appointed Leadership team quickly recognised that the business had to change and firstly needed to create and embed a clear, customer focused manifesto that would differentiate it from the competition.
The Solution
INVOLVE helped to define and bring to life the new manifesto through the creation and launch of a 'strategy visual', followed by 'The Manifestival' – a week-long series of inspiring and immersive live experiences that allowed all head office employees to get involved in idea generation activities, hear from leaders and peers and experience the new B&Q from a cultural, behavioural and customer perspective. Some of the activities included:
Helpful House - a timber-frame house on which employees attached their suggestions and committments to helping B&Q grow.

Leaders Unplugged - the opportunity to get 'up close and personal' with different members of the leadership team to discuss the future of B&Q.

Customer Challenge - real customers came into the offices to work with B&Q employees, with each day focusing on different key areas of the manifesto.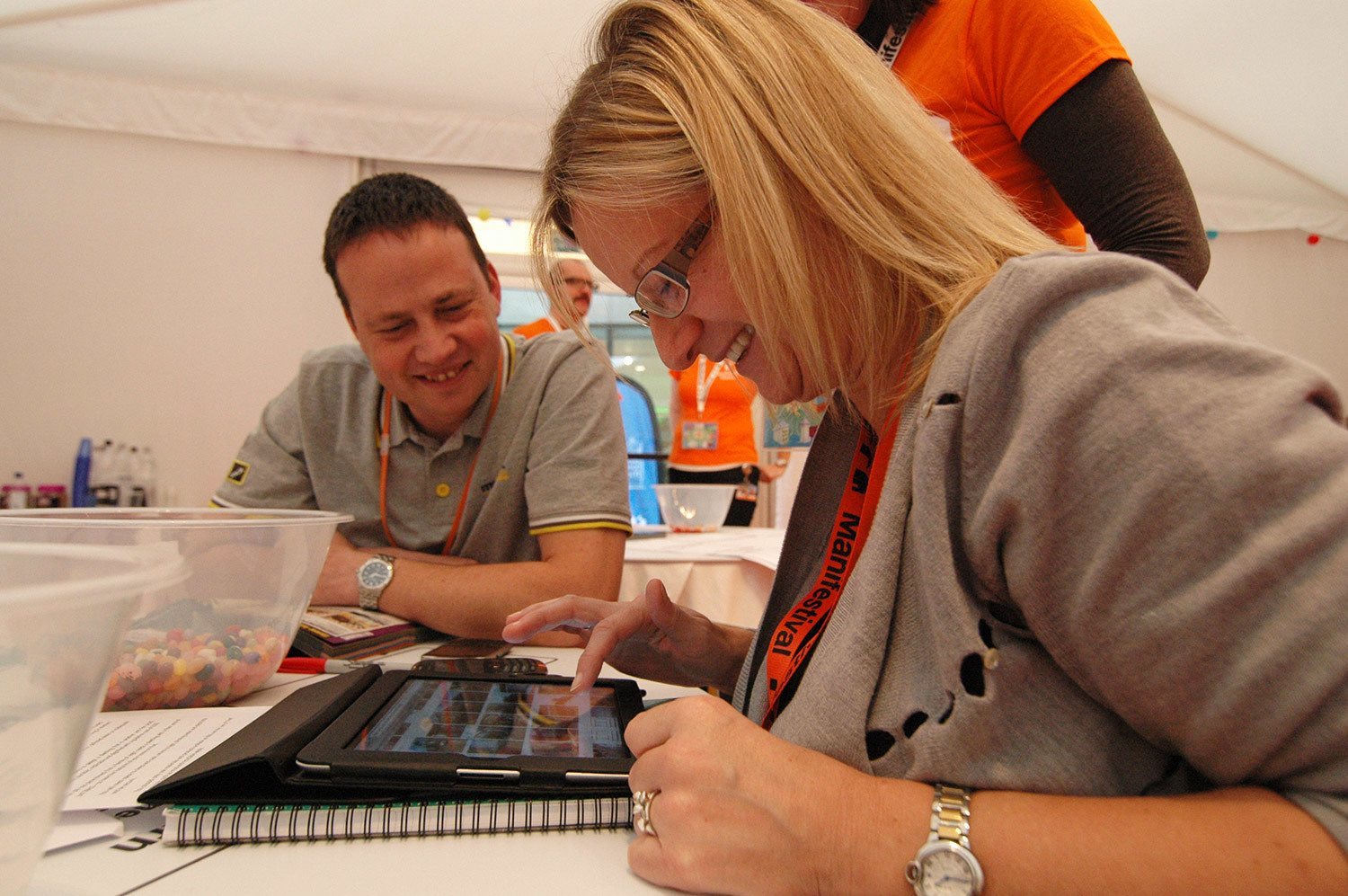 The Results
Manifestival was hugely successful – so much so, that it is used as a template for all of B&Q's events.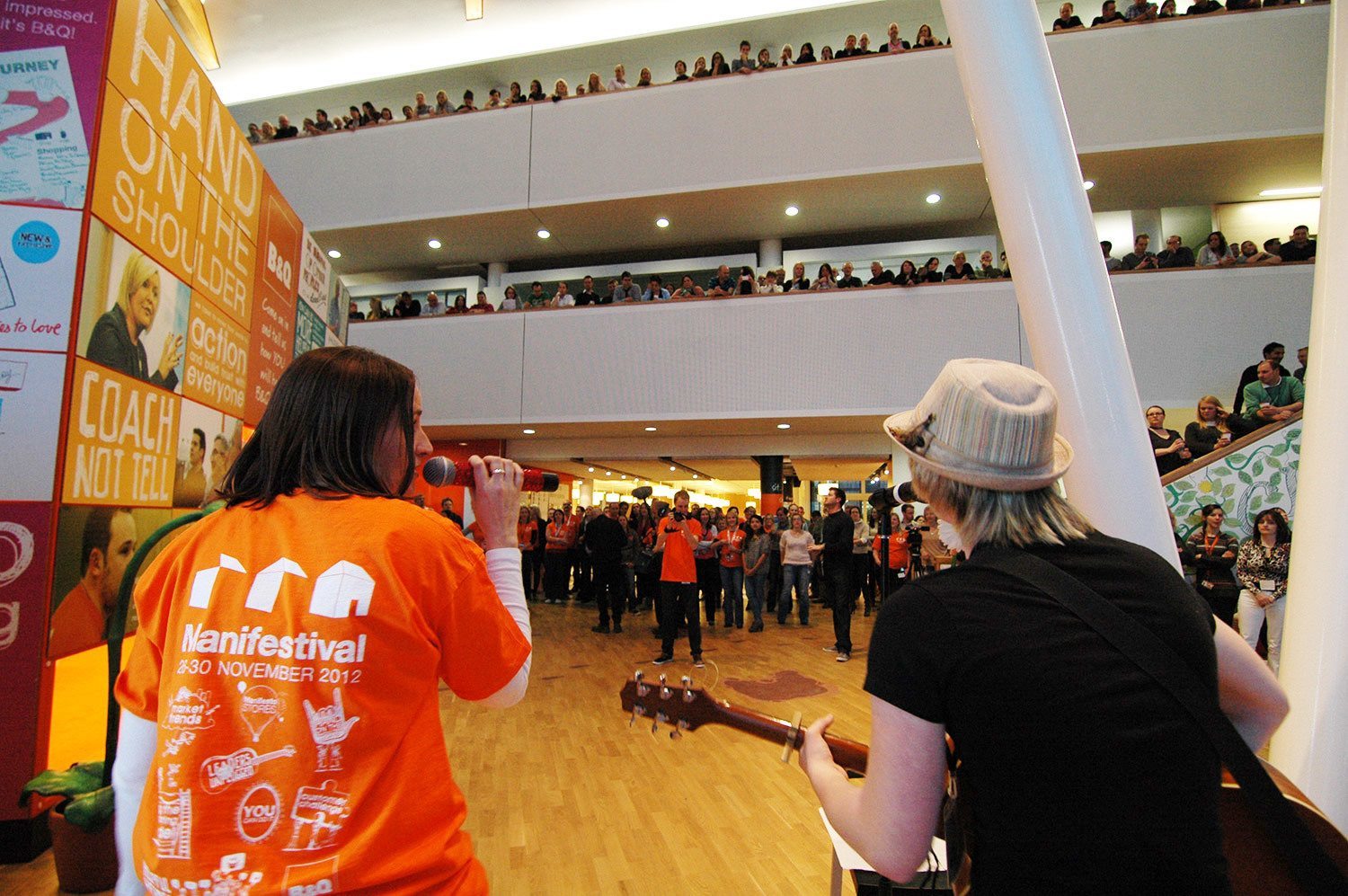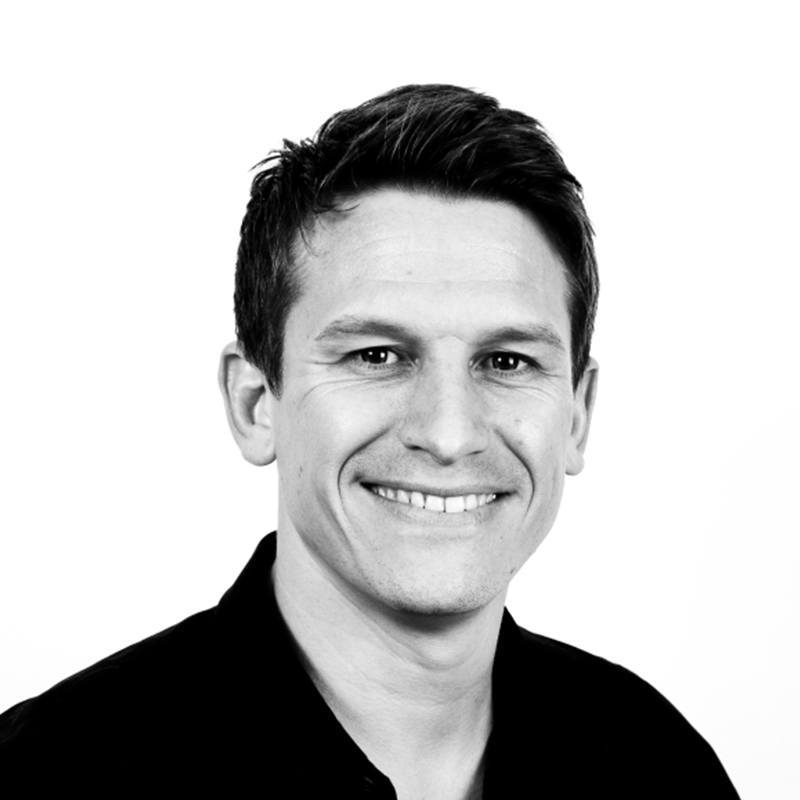 Interested in this project? Contact Ash today on:
+44 (0) 20 7720 0105
Give Ash a call to find out more about our work with B&Q, or to discuss how INVOLVE can help your business.