Some call it graphic facilitation. Others even refer to it as graphic recording or scribing.
For us it's the art of capturing thoughts, conversations, words or key business messages, and then simplifying and transforming them into a compelling visual representation and story. Sounds all a bit nice and fluffy, but there are some hard tangible statistics that support the work, most notably that 83% of human learning occurs visually and that the retention of information is six times greater when presented by visual means.
Enough of all these words though!
It could be an illustration that represents and supports the launch of a new vision…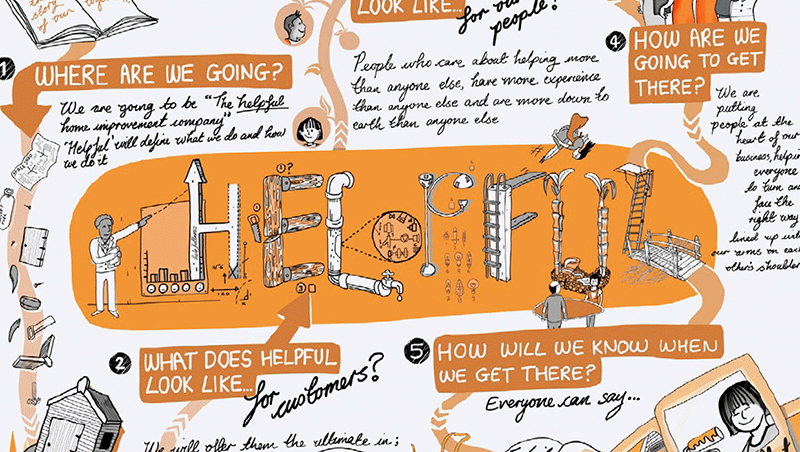 A graphic that explains and brings to life a 3 year strategy…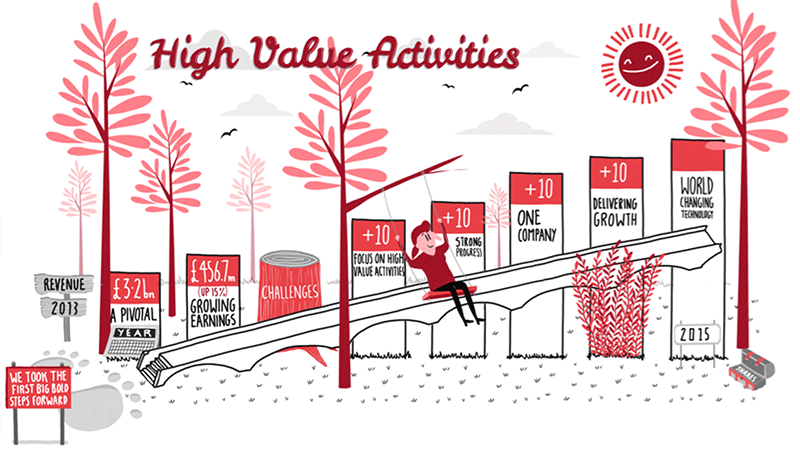 or an infographic, that used to be a spread sheet but is now a network of roads highlighting departmental goals and priorities.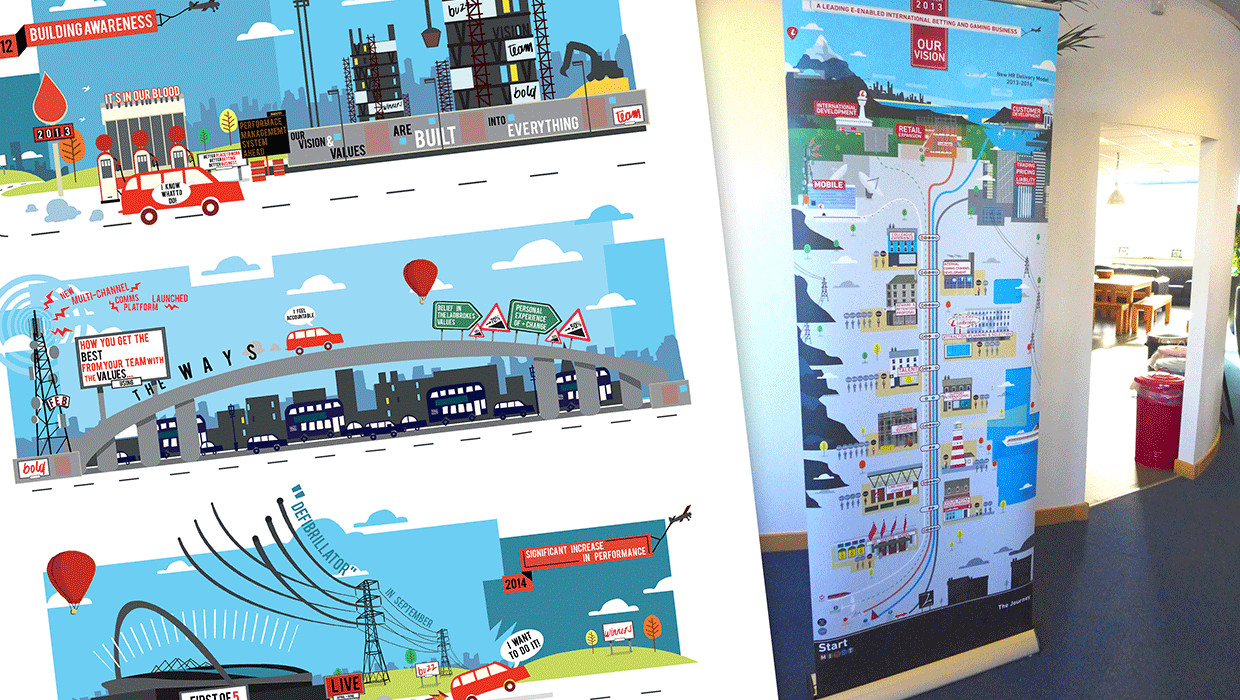 Go ahead and share or feel free to get in touch if you'd like to know more.