A little context…
I've been Head of Internal Communications at Virgin Trains East Coast for the last couple of years. It's one of the newest members of the Virgin family (already a pretty eclectic bunch – bank, airline, media, balloons, etc!). It's also a business with a long history in its own right.
The East Coast Mainline has a massive amount of heritage, going back to Stephenson's rocket and the heyday of the industrial age. The people who work there have masses of pride in their industry, but it hasn't always been easy for the company, passing in and out of public ownership.
When I was asked to come and lead the internal comms team, I couldn't really say no to this heady combo of history, potential, dynamism and tradition! I could tell that helping establish an iconic brand in a place that has its own distinctive history, culture and style would be a massively exciting challenge – particularly for someone with a background in financial services.
And so it turned out.
Making It Happen
As you can imagine, running a railway company has its own challenges when it comes to engaging and informing the workforce. There's the age-old issue of dealing with colleagues spread out along hundreds of miles of track from Aberdeen to London, working in all kinds of roles, 24 hours a day, every day except Christmas and Boxing Day.
The good news, though, was what soon became my mantra: "everyone in our company has a boss and an iPhone." In turn, our connectivity strategy has been all about maximising these resources:  iPhones to deliver regular, quality "news and views content" and access to UGC and social communities through Yammer. And well-informed, engaged managers who can help their people through change, and to see how what's happening at the enterprise level is important to them.
Of course, many of us try to educate certain sections of the media to the fact that there is no such thing as a 'quickie divorce'. But for the FT to herald, the 'quickie divorce could become even quicker'? How was any provider of legal services going to speed up the divorce process as it currently stands?
And right now, we're taking our engagement with managers to the next level by working with INVOLVE to create a truly unforgettable couple of days in the autumn. This is our managers' opportunity to explore the future, get enthused about it, and go evangelise to the people back at the…well, not office, but depot, train, platform, ticket office – you get the idea.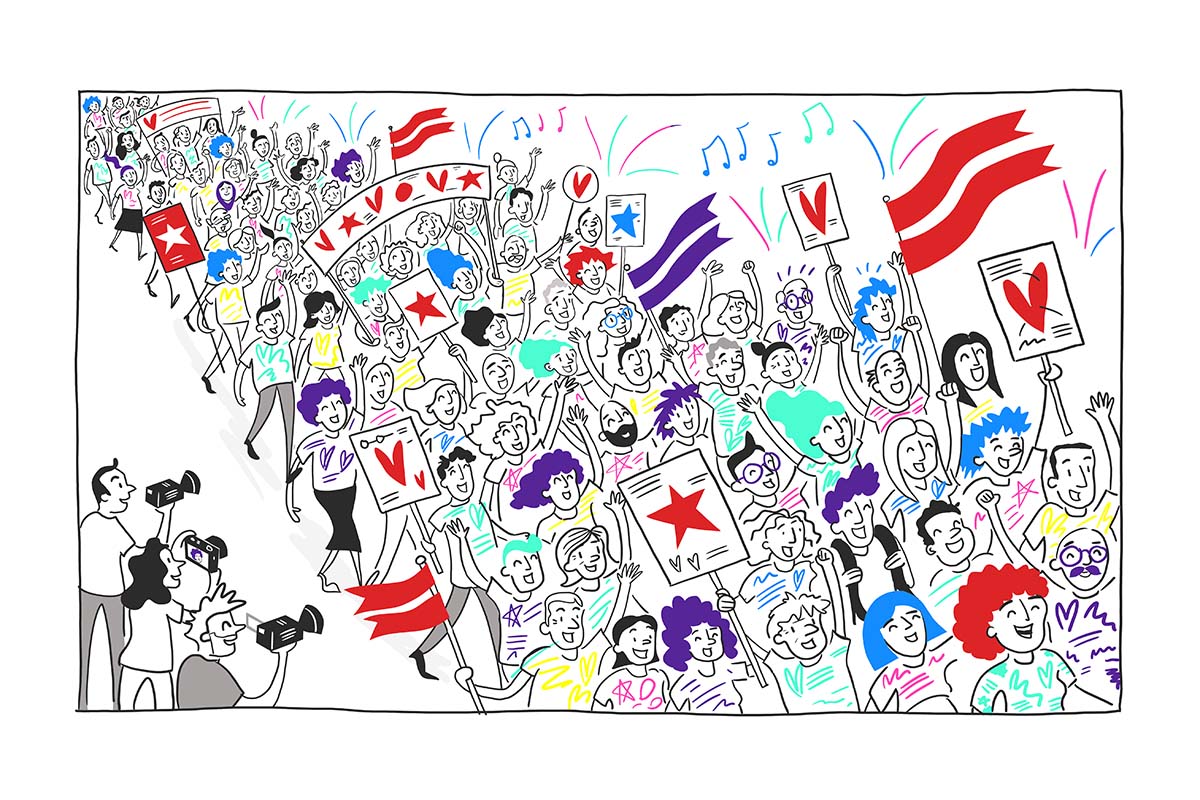 The Virgin Culture
Creating a Virgin culture in an industry traditionally hostile to private ownership has been the other real challenge. For me, this is a marathon, not a sprint. We've run this race by making sure that as an internal comms team we've always amplified events and stories that show what our desired culture looks like. And we've worked hand-in-glove with other HR disciplines like Employee Relations and Talent to support the conversations our organisation needed about the culture we're going after.
And we're probably, what, 10 miles into the marathon now? So this is a good time for me to duck out.
To my successor, I'd say to keep enjoying the challenge. Use the Virgin brand and everything it stands for (entrepreneurialism, not taking no for an answer, having a bash with all your heart) to keep the business on the right course, stretched and challenged. And, of course, as a way to have fun!
What Next?
I'm now looking forward to starting my new role with Virgin Media where I'm heading up internal comms for their corporate functions. I'm desperate to see what it's like in a Virgin company which has recently been bought by a third party. I suspect a lot of the challenges will be the same: connectivity, trust in leaders, belief in the future.
And the ones that aren't? I couldn't guess so I won't. I think we comms types are at our best when finding our way through with a touch of ambiguity, slotsfans, humour and a hefty dose of focus on the end goal.
Any comments?
We'd love to hear your thoughts on Jack's blog. Have you faced similar challenges with kickstarting a new culture? How are you working with your managers to help make this happen within your business?
Get in touch by emailing us at info@involve.co.uk or calling (+44) (0)20 7720 0105 or visit www essaymission com au