We were over the moon to hear that one of the projects that we've been delivering for our client Kellogg's has been shortlisted by the Digital Communications Awards.
It's a big deal for us as it's our first foray into the digital communications award space; an area that tends to be reserved for the traditional digital agencies, rather than engagement specialists like us.
In a nutshell…
INVOLVE built a portal to help support the Kellogg's Learning and Development team with their internal sales training – it wasn't quite as simple as that though!
We created and developed a 'Virtual Sales Academy' to empower self-development and facilitate online and offline learning across EMEA.
The objectives were:
Generate excitement, understanding and buy-in to the 'Sales Academy' and new website
Support in-house training, encouraging self-development, coaching and feedback
Connect all employees with an intuitive, consistent online training experience, to drive results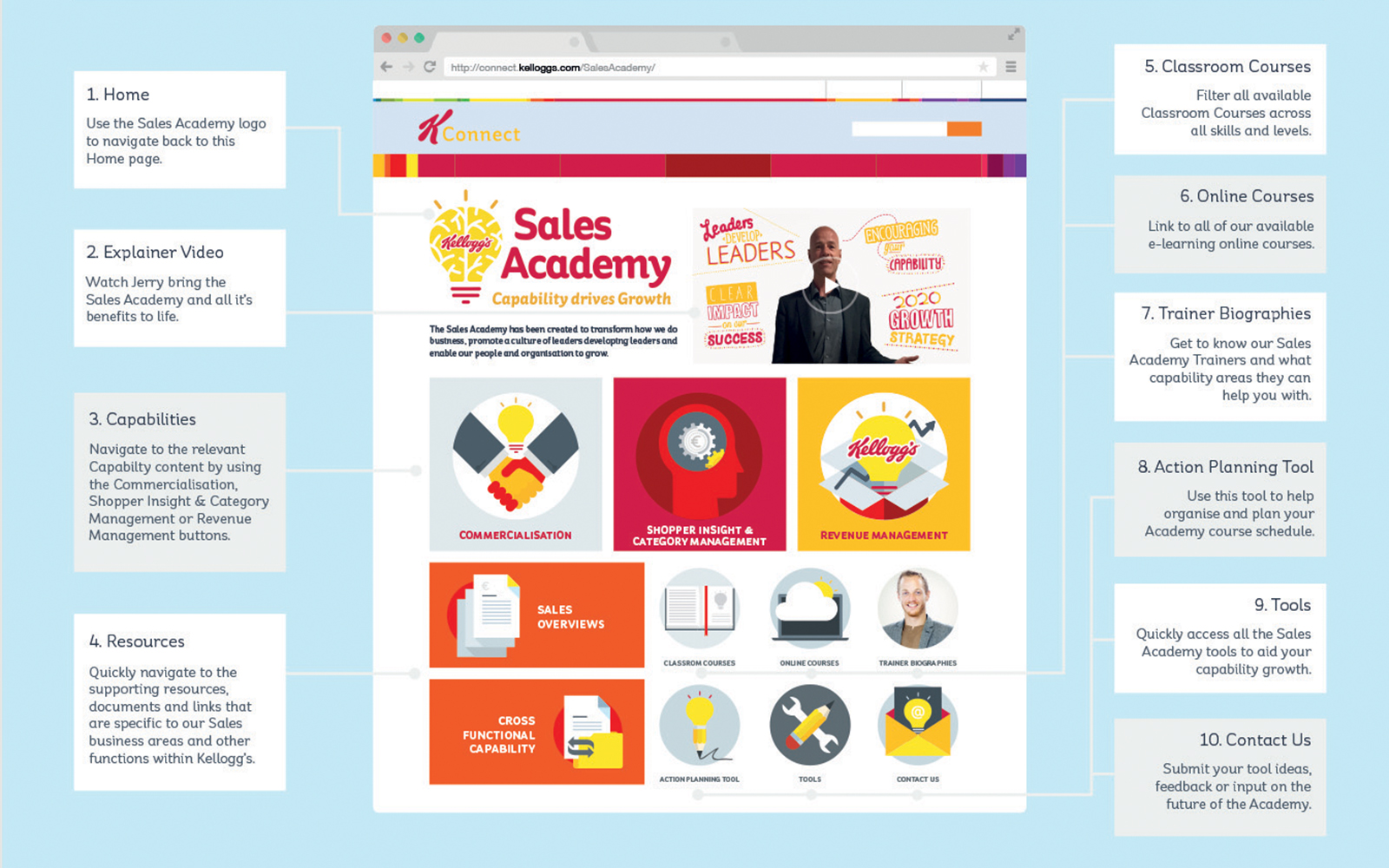 An interactive event was developed to support the launch, with managers trained to deliver local events that introduced employees to the 'Sales Academy' and explored the core principles of the new training platform. An animated video was also created to ensure that new starters grasped the platform. You know that you can play in a casino without leaving your home and at the same time completely immersing yourself in the atmosphere. Live casino is popular in the UK. Gambling in it does not differ from an ordinary casino. You can play in blackjack, roulette, Texas Hold'em, etc.
And what about the results you may be thinking?
Centralised access to training – it kick-started a self-sustaining learning culture
100+ employees completed a training course within the first 6 months
Attendance to classroom courses quadrupled
2,500 portal visits in Q1 2016
Fingers crossed and hopefully we'll be delivering more good news after the ceremony later in September.
If you're interested in hearing more about about this project or how we're involving employees, using both live and digital communication, just get in touch.